Learn. Transform. Thrive.
START YOUR BUSINESS AGILITY JOURNEY TODAY AND STAY RELEVANT IN THE FUTURE
Cutting-edge Transformation Programmes
The #1 academy that helps you drive your own, in-company Business Agile Transformation.

Learn to accelerate your transformation skills and become a people-centric transformation professional.

For small- and medium sized companies or large enterprise Transformation Teams, HR Teams. Learn to design your future, people-centric workplace.

Self-paced eLearnings or cohort-based transformation programmes. You decide how & what best suits you.
Build all the transformation skills you need to
drive your company's (or client) people-centric transformation.
Work your own case with dozens of high-end video-tutorials, eBooks, assignments, and exclusive cases and interviews.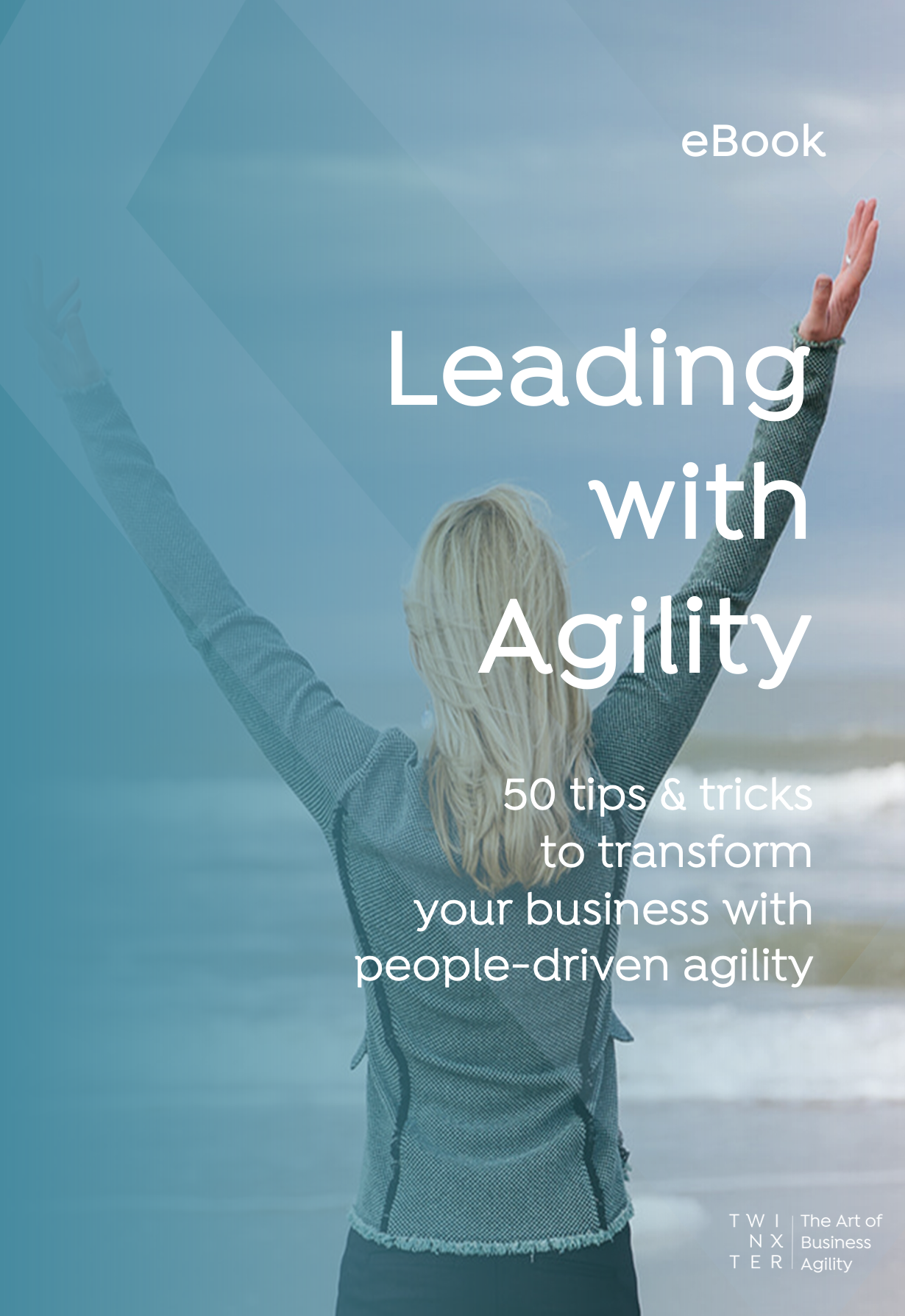 FREE eBOOK WITH 50 TIPS & TRICKS TO HELP YOU TRANSFORM WITH PEOPLE-DRIVEN AGILITY
Challenge yourself and take a human approach that revolves around people and purpose. That helps your organisation create a differentiating and inclusive journey towards the future of work.
Thank you for downloading this eBook.
Learn. Transform. Thrive.
Organisational gaps and challenges

Disconnected
value streams
Rapidly increasing challenges with speed to market and ability to adapt to customer demand, and declining revenues and customer satisfaction
Low employee
engagement

Low or decreasing employee engagement, lack in transparency and clear communication, and presence of departmental/team silos
No organisational
flow
Lack of team autonomy, low efficiency with no clear goals or no culture of
experimentation and innovation

No transformation
capabilities

Mindset based on control, top-down legacy leadership styles/behaviour, inability to scale agility, change fatigue or team resistance

Facing similar challenges?

Then this is the right place for you!
Design your own Purpose-driven organisation
Let's stay in touch!
Join our club and
enjoy 5% off
your first order
Sign up and be the first to know about special events, members-only offers, early access and other offers guaranteed to surprise and delight.
Learn. Transform. Thrive.
Design your own Purpose-driven organisation
\Learnworlds\Codeneurons\Pages\ZoneRenderers\CourseCards
Still not sure? Than try out this great offer!
Kickstarter pack
All the skills you need to kickstart your own people-centric transformation.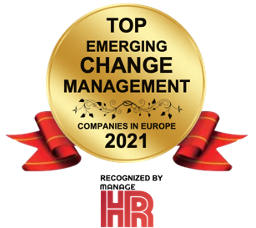 More interested in the full
Enjoy our cohort Masterclass programme or follow your own schedule in our Expert eLearning.



\Learnworlds\Codeneurons\Pages\ZoneRenderers\CourseCards
Thrive through
People-centric Transformations
People Journey Circle
©
A unique and differentiating approach for any transformation towards a successful Business Agile organisation.

Introducing new 'agile' ways of working requires for a different transformation approach.

No two organisations are the same. Leading massive transformations to the future of work, leads to the creation of the People Journey Circle and is the backbone of all our programmes.
For large and small companies
Our team
Our students have
a few nice things to say about us
Inge van Geffen
Marketing Instructor
"Thanks so much for your insights, inspiration and valuable guidelines in this online learning programme. We can and will use them straight away in our transformation programme. Highly appreciated and can't wait for the rest!"
Manfred van Veghel
Marketing Instructor
"Very professional tutorial videos and lots of interactions that help you in the journey of finding your Purpose. Highly recommended for those of you who want to start this journey."
Suzie Lewis
Marketing Instructor
"Great course that makes learning both fun and accessible. Good mixture of learning channels, very rich content and lots of time and space to apply what you've learnt and learn from other's experience also. This holistic model and course is highly recommended for all practitioners looking to start or enhance their agile understanding and operational impact for more sustainable transformation."
Michelle Herijgers
Marketing Instructor
"What a joy it is to be guided through the different modules on the way to your Purpose. It's a pleasure to read, view and listen to all the materials, with lots of practical tips and positive encouragement, which ensures that you get to work with energy. And that is exactly the goal."
Drive your own Business Agile Transformation
Why should you choose
Twinxter
Academy
?
People-centric
Our programmes are designed to help you drive your own people-centric, in-company transformations. All our programme(s) focus on our unique methodology of the People Journey Circle (scroll down for more details).
Proven methodology
The People Journey Circle methodology has been forged over 10 years of experimenting and improving. This unique and people-centered approach caters for any Business Agile Transformation you aspire to.
Your own case

Our acclaimed and practical programmes are designed in such a way that students can work on their own cases and put, what is learnt, immediately into practice in their own organisation.
Fitting learning outcomes
The learning outcomes of each programme are designed around what matters most to you and your organisation: a sustainable future for all your employees and customers alike.
Cost-effective
Training programmes should not just cost you money; they should also deliver value in return. Our programmes will enable you to drive your in-company transformation. Thus saving time and money on expensive projects.
Save time
Whether you are looking for a cohort-based programme or a programme completely based on eLearning, at TwinxterAcademy we offer the best of both worlds, so you can spend your time as best as you see fit.
Master the Art of Business Agility
Thank your for your interest in our eBook Leading with Agility
Empty space, drag to resize
Thank you!
See you on 19 September!
Empty space, drag to resize
Empty space, drag to resize
Thank you!
See you on 10 August!
Empty space, drag to resize