MASTERCLASS 1
Drive your own company's
people-centric transformation
See

programme overview for
programme dates
Master the Art of Business Agility
Learn. Transform. Thrive.

360º Transformation Journey programme
Build the skills and capabilities to thrive
Learn to create a company-wide and connected Purpose, Vision, Mission and Strategy.

The #1 programme to design your own organisation's
WHY, WHAT and HOW.

Build all the transformation skills you need to
drive your company's (or client) people-centric transformation.
Create a Governance of Trust and company-wide transparency through visual management, Big Room planning, and Obeya.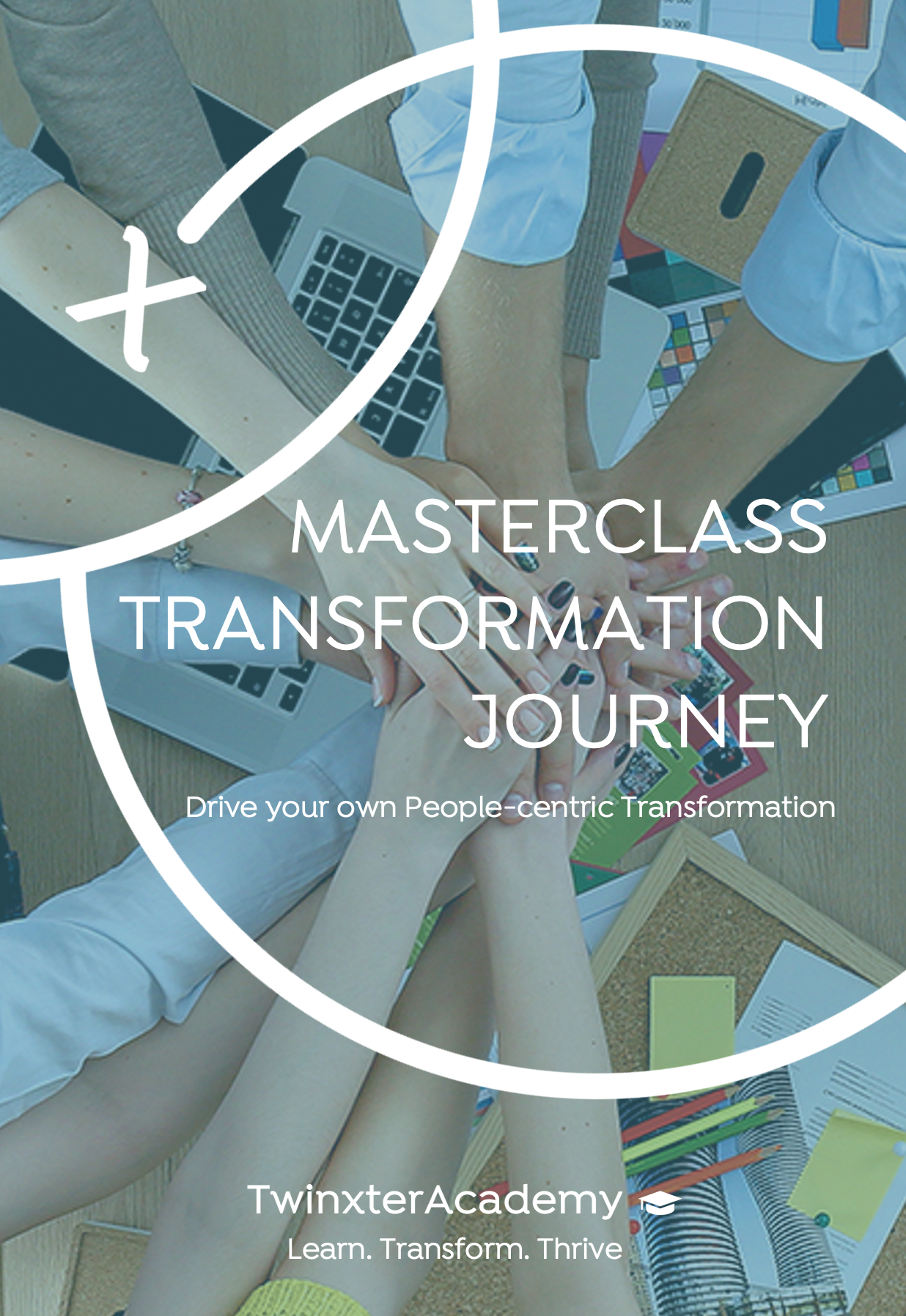 Download your copy of
this Masterclass programme brochure
Looking for an exclusive Masterclass just for your team? This programme is also available on an exclusive basis. Contact us to schedule one for your organisation.
Thank you for downloading this programme's brochure. Keep on learning!
Organisational gaps and challenges
No clear WHY,
WHAT or HOW
Absence of a compelling Purpose and Storyline about WHY your company exists and WHAT, and HOW it will bring value
Lack in leadership
and direction
In the absence of a common Purpose and/or clear priorities about what really matters, your leaders behave like firefighters
Slow to adapt


Time-to-market is slow and the company's ability to adapt is held back by internal constraining processes
Change resistance


People are not engaged or willing to cooperate, and support the upcoming to change
Lack in alignment and collaboration

Your leadership system is still based on hierarchy and silos, which results in conflicts of interest and confusion in teams
Facing similar challenges?
Then this is the right place for you!
Proven framework Business Agile Transformations


Modular programme

Work your own case

5 - 10 persons p/cohort

12-week programme

Weekly 2,5-hr. virtual live sessions

50-hrs. self study

Follow-up support session

On-demand content

eBooks, incl. assignments

Workbooks & assessments

Exclusive community access

Real case studies

12 months access to full eLearning

IC Agile certification (pending)


Certificate of Completion

Empty space, drag to resize
Empty space, drag to resize
Enterprises and SMBs looking to thrive through a people-centric transformation

Transformation Team Leads and teams (change agents)

HR, People & Culture executives and teams

Transformation consultants
So, what is included and what will you be focusing on?
Our certified (pending) 360º transformation programme offers you a unique people-centric approach towards successfully leading your own Business Agile Transformation in your own organisation. A transformation from A to Z, completely lead by you and based on your own (or client) specific case! With a min. of 5 and a max. of 10 students p/cohort, you are always secured of high-end coaching sessions by our top tutors.

This groundbreaking, comprehensive transformation programme is designed around 7 distinct modules:
People & purpose form the heart and foundation of your organisation. You'll go back to the roots and define the why of your organisation. Based on this outcome, you'll learn to create a compelling purpose, gain insights in what drives people, how to motivate them and how to create a company-wide connected Purpose, Mision, Vision and Strategy. Here, you will also explore and build, skills and capabilities necessary to accelerate and lead a people led transformation, based on purpose.
Highlights:
Foundation of your organisation

Connect people to purpose

Twinxter's 4-step approach to compelling and connected purpose, vision, mission & strategy

What drives & motivates people

Create and validate your storyline, and promise to the world
2. Communication & Awareness
You will dive into the fundamental principles and philosophy of Agile and combine this with the power of storytelling. Do you know what impact your
transformation story has on your employees' brain? Learn how to map your unique Employee Journey in transformation based
on individual persona's. Create an interactive communication approach to raise company-wide awareness and desire to change.
Highlights
Build company-wide awareness & desire to take part in the change

Understand what, when and how to communicate during change

Fundamentals of agile

Tailored storytelling & techniques

Sponsor credibility, Change Curve, ADKAR model, personas

Design, demo & execute an Employee Journey in transformation
3. Identifying Constraints
During the transformation to Business Agility, we solve exisitng problems and discover new ones along the way. Here, you'll therefore learn to deal with the so-called agility paradox. Identify constraining processes and adjust them to the new situation. Next to this, you'll dive into big room planning an visual management, like the Obeya and how to execute on your purpose. Learn how to organise steady work rhythms, Quarterly Business Reviews and create a Governance of Trust.
Highlights:
Execute on purpose and build a Governance of Trust

Deal with The Agility Paradox

Co-create, design and demo lean processes

How to prioritise & work on what matters

Drive transparency and build your own Obeya - based on your company's specific case, pu

rpose and new rhythm
In Business Agile organisations, leadership gets a different meaning and is no longer manifested via the hierarchical line. Hence , you will dive into the changing role of leadership and distribution of leadership to facilitate self-organisation. Learn to understand different worldviews, how to set the example and be conscious about behaviour you would like to see, how you show this yourself and how others perceive your behaviour.
Highlights:
From a hierarchical leadership system to human leadership system
Explore team dynamics, key motivators, human biases, mental models, and different perspectives

Experiment with distributed- and transformational leadership, and aligned-autonomy

Design your personal Leadership Journey based on your purpose, personal brand, values and

principles
We all understand that the group knows more than the smartest individual. In this module it is all about unleashing the power of the Collective Intelligence in your organisation. Learn from nature, what this has to do with Agility and how to build powerful communities in your own organisation.
Highlights:
Explore the 4 key factors for creating high-performing, smart teams with Collective- and Swarm Intelligence

Understand mental models, group thinking and the echo-chamber phenomenon
Experiment with lateral thinking and create engaging and smart environments

Experience the power of communities and tribes

Learn from nature and the connection w

ith agility, diversity, and inclusion
Learning is not a spectator sport according to Chickering & Gamson. Deep-dive into the intangible parts of change. Learn for example how to apply the change curve and the transition circle. Start changing the way you think and learn to grow your mindset. Learn to practice with letting go, and how to experiment, fail, learn and improve.
Highlights:
Understand the intangible parts of change
Experiment with the Change curve & Transition Circle

Experience a Growth mindset and brain principles

How to setup a fail-safe environment

Design your Learning Journey in transformation

Experiment and learn all about Design thinking
In this final module, we take a close look at the Ecosystem of which we are all part of. Here you'll study the influence of the ecosystem on our business system and vice versa. Understanding several operating models that can bring you closer to a networking system to facilitate agility. Learn how to link this network with the sustainability goals (SDGs) and how to introduce new technologies and emerging strategies into your organisation that facilitates people to grow instead of replacing them.
Highlights:
Understand your overall business landscape

Learn and experiment with different sustainable, value-driven operating models

Experiment with your influence on your and different business systems

What are your business roles in the eco-system

Experience what takes to become a networking system

How to apply the sustainability goals
Empty space, drag to resize
Empty space, drag to resize
Exclusive interviews and casestudies
David E. Marlow
The Ikigai Guy

Alberto Gonzalez Otero
CPO Just on Purpose
Aramik Garabidian
Inspirational leader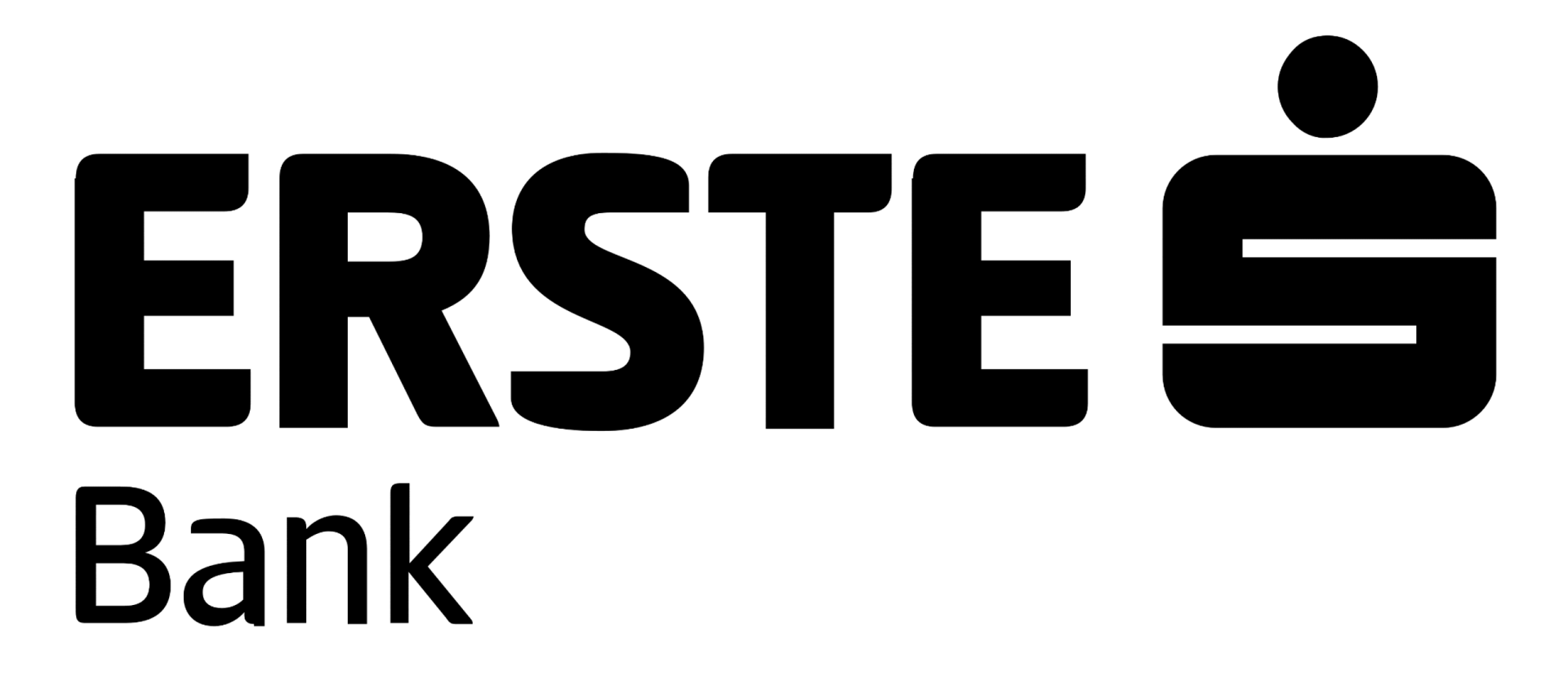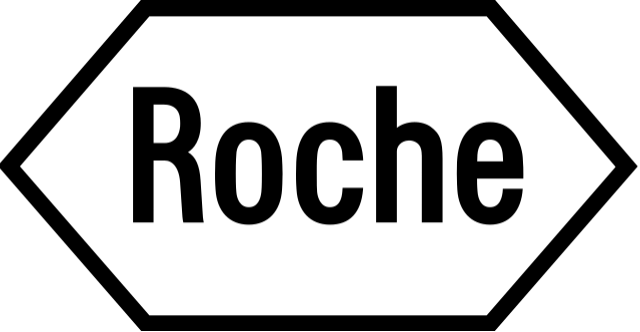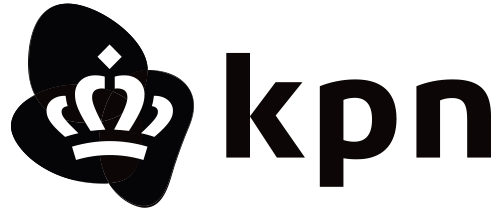 Empty space, drag to resize
18 Jan. 2024, 14:30 - 17:00 CET (kick-off)

07 Mar. 2024, 14:30 - 17:00 CET

25 Jan. 2024, 14:30 - 17:00 CET

14 Mar. 2024, 14:30 - 17:00 CET

01 Feb. 2024, 14:30 - 17:00 CET

31 Mar. 2024, 14:30 - 17:00 CET

08 Feb. 2024, 14:30 - 17:00 CET

28 Mar. 2024, 14:30 - 17:00 CET

15 Feb. 2024, 14:30 - 17:00 CET

04 Apr. 2024, 14:30 - 17:00 CET

29 Feb. 2024, 14:30 - 17:00 CET

11 Apr. 2024, 14:30 - 17:00 CET
Start to build your own 360º Business Agile Transformation skills today and learn why and how to transform, and thrive.
Learning outcomes
This programme's Learning Journey helps you to explore and build the skills and capabilities necessary to successfully design and create, company-wide Business Agility in your organisation.

Lead with agility
Grow your skills and capabilities to lead your organisation with agility, build an environment of experimentation & continuous learning, and create a leadership system of trust.
'With my new skillset I am able to accelerate the Purpose-driven Transformation in my organisation.'
Self-organisation

Design your new, adaptive operating model, based on self-organising teams, distributed leadership and aligned autonomy, so you are able to grow and scale.

'Now I am able to create an exciting place in which everyone flourishes and enjoys working.'
Governance of Trust
Profound understanding of how to make company-wide alignment tangible and build a transparent Governance of Trust through visual management.
'Visual management like the Obeya enables me to have valuable dialogues with our teams and customers about goal-setting and the prioritisation of work, aligned to our purpose and strategy.'
Transform by Purpose
Ability to apply Twinxter's unique 4-step approach to purpose-finding and storytelling in your organisation.
'This 4-step approach enables me to identify WHO we are, WHY we exist and HOW to validate our story and purpose.'
Connected relationship

Design and recognise the relationship between a connected Purpose, Vision, Mission, Strategy, Values and Principles.
'I am able to build an inter-company framework based on customer and employee needs, and connect all the necessary dots to execute it.'
Interactive change-communication

Clear understanding of how to set up interactive change-communication with people, thereby creating a desire within them to build the future organisation together.
'By improving our change communication and interaction, employees are now much happier and more engaged with the transformation.'
For large and small companies
Why our alumni love our programmes
Very professional tutorial videos and lots of interactions that help you in the journey of finding your Purpose. Highly recommended for those of you who want to start this journey.
MANFRED VAN VEGHEL
What a joy it is to be guided through the different modules on the way to your Purpose. It's a pleasure to read, view and listen to all the materials, with lots of practical tips and positive encouragement, which ensures that you get to work with energy.
MICHELLE HERIJGERS
Thanks so much for your insights, inspiration and valuable guidelines in this online learning programme. We can and will use them straight away in our transformation programme. Highly appreciated and can't wait for the rest!
INGE VAN GEFFEN
Single or bundled programmes
More interested in a specific part of the
Transformation Journey?

Take a look at our single or bundled eLearning programmes, tailored to your specific needs

Alize Hofmeester
As a passionate People & Change Executive, Alize helps organisations to stay relevant to their customers, by reshaping their future way of working and facilitating a fresh mindset that leads to companywide flow and Business Agility. Alize is considered a true visionary and thought-leader in the field of Business Agile Transformations, especially for large, international organisations.
Empty space, drag to resize
Empty space, drag to resize
Rishita Jones
Rishita has more than 20 years experience in HR as a Strategic Business Partner, and has spent the past few years working as a Transformation and Change Specialist, focused on creating democratic workplaces with a people focused strategy based on trust, transparency and autonomy.

Empty space, drag to resize
Master the Art of Business Agility
Thank your for your interest in our Masterclass programme.